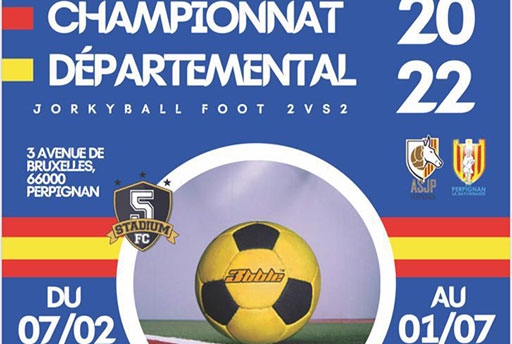 The first tournament on the platform 3bble World Ranking Challenge
Organized by the WRC club of Perpignan
In February the club of Perpignan (
https://www.facebook.com/asjperpignan/
) will organise the first tournament on the platform 3bble World Ranking Challenge.
The winners will be offered a free week end in Marrakech, Morocco at the Luxury Boutique Hotel Jaaneman (
www.riadjaaneman.com
).
The World Ranking Challenge allow players to compete in every club of Jorkyball around the world and gain point for a World Ranking Challenge.
Visit
wrc.3bble.com
for more info!
Discover what's happening in 3bble around the world.
See all news
The rules of the game are protected by copyright
Cookies are used on this site to give you the best experience.
You can change your cookie settings or get further information on how we use cookies.
If you continue without changing your settings we will assume you are happy to receive all cookies from our site.
Continue